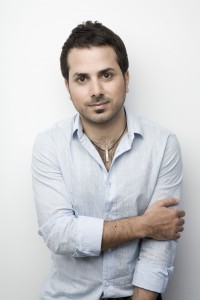 From the first note you hear springing from Akhlad, visit it's clear that music very much is, help as he himself describes it, buy more about "simply in my blood now." His sincere, soulful voice serves as an intriguing window into his quiet demeanor and gentle temperament. The transcendent quality of his work is what inspires Akhlad; he sees the success of UTN1 as a natural way to help his home country connect with the rest of the world…all while helping him pursue his aspiration of touring the globe as the next "fab five." "When we sing about the importance of peace, we're coming at it from a first-person perspective. We want people to feel the same way we do and music is the best vehicle for that," he explains. "You can truly send any message you want by music, and people will respond to it more than anything else." , Akhlad lived for several years in Columbia, Missouri, in the United States before returning to Iraq as a young boy. He has a special passion for learning and teaching himself new things — he studied civil engineering at Baghdad University and doesn't hesitate to study the finer points of the newest PS3 video games. And he recently picked up the joza, a fourstring spike fiddle that's customarily made from coconut and that has rich, deep roots in Middle Eastern musical tradition.
Books I like: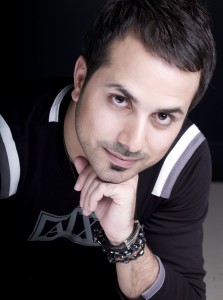 ·"The Secret"

·

"Lord of the Rings" by J.R.R. Tolkien
Movies:
·

"Star Wars" by George Lucas

·

"Dreamgirls" by Bill Condon

·

"Hairspray" by Adam Shankman

·

All Tom Cruse's movies

·

"Dejà vu" by Tony Scott
Artists I like:
Chicago, Stevie Wonder, Tina Turner, Michael Jackson, Richard Marx, Boys2men, Backstreet Boys, Ismael Al-Farwachi, Kathom Al-Sahir and Adel Ogla
ambulance 'serif'; mso-fareast-font-family: 'Times New Roman'; mso-bidi-font-family: Helvetica; color: black; letter-spacing: .1pt; border: none windowtext 1.0pt; mso-border-alt: none windowtext 0in; padding: 0in;">Born in France 13th of July. Raised between Iraq and Lebanon, click I started to love music at the age of 7 when my mom bought me a small keyboard. I started out playing on keyboard some popular music that I liked but it wasn't professional it was just a hobby. In 1997, at the age of 15, (because of the new wave of pop music) I started to love singing and try singing karaoke's in parties with family and friends especially with my cousin and band mate Akhlad When it was the beginning of thinking of being in a band.  
I joined the band in late 1999 and it was time to start thinking about music in a professional way…
In 2002, my mom bought me my 1st professional guitar.
I studied the music in institutes in Baghdad and Lebanon  
Studied industrial chemistry and I earned my BSC in 2004.
Worked in Various TVs as a Producer 
I am a guy with big love to music and everything about music, I find my passion in singing, playing guitar, playing "Oud", composing and writing songs.
My interests are History, Space, Cinema and Journalism
I love sports especially pink pong, soccer and swimming.
Sociable, funny, life loving, caring and determined
Favorite soccer team is FC Barcelona..
The Beatles, Bon Jovi, , Journey, Deep Purple, Richard Marx, Queen, dream theatre , pink Floyd , Black Sabbath , Linkin Park , 30 seconds to mars , Take That
Favorite actors/actresses:
Al Pacino

Robert de Niro

Monica bellucci 

Johnny Depp

Edward Norton

Naomi Watts
And my favorite movies
Favorite songs:
"The show must go on" – Queen


"Some times you cant make it on your own" – U2

"Across the universe" – The Beatles

"Until I find you again – Richard Marx


 "Working class hero" – John Lennon

"Don't stop Believin  – Journey 

"Hollow years" – dream theatre

"Dry County" –Bon Jovi