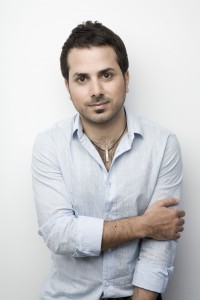 From the first note you hear springing from
Akhlad, it's clear that music very
much is, as he himself describes it, "simply
in my blood now." His sincere, soulful voice
serves as an intriguing window into his quiet
demeanor and gentle temperament.
The transcendent quality of his work is what
inspires Akhlad; he sees the success of UTN1
as a natural way to help his home country
connect with the rest of the world…all while
helping him pursue his aspiration of touring
the globe as the next "fab five."
"When we sing about the importance of
peace, we're coming at it from a first-person
perspective. We want people to feel the same
way we do and music is the best vehicle for
that," he explains. "You can truly send any
message you want by music, and people will
respond to it more than anything else."
, Akhlad lived for several years
in Columbia, Missouri, in the United States before
returning to Iraq as a young boy. He has a
special passion for learning and teaching himself
new things — he studied civil engineering at
Baghdad University and doesn't hesitate to study
the finer points of the newest PS3 video games.
And he recently picked up the joza, a fourstring
spike fiddle that's customarily made from
coconut and that has rich, deep roots in Middle
Eastern musical tradition.
Books I like: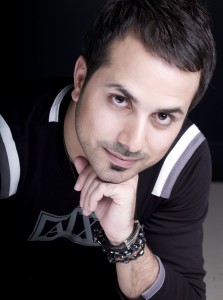 Movies:
·

"Star Wars" by George Lucas

·

"Dreamgirls" by Bill Condon

·

"Hairspray" by Adam Shankman

·

All Tom Cruse's movies

·

"Dejà vu" by Tony Scott
Artists I like:
Chicago, Stevie Wonder, Tina Turner, Michael Jackson, Richard Marx, Boys2men, Backstreet Boys, Ismael Al-Farwachi, Kathom Al-Sahir and Adel Ogla